Welcome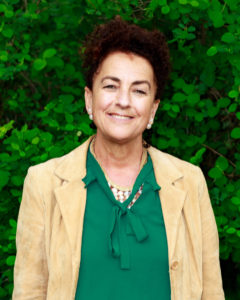 As Principal of The Children's House Primary   – a Montessori School for  children aged 3-12 - I am very happy to welcome you to our website.
I hope it will give you a sense of our school and what we aim to achieve for the 3-12 year olds and their families who became part of our school community.
Being a Montessori school of high standing, established in 1952, our main goal is to create a home away from home for the children where they are stimulated, inspired, grow and flourish while learning how to be well rounded human beings who are prepared for the world of tomorrow.
The children are guided/taught according to their needs and by the time they leave they have covered all curriculum areas and beyond. In a nurturing environment, children are supported in becoming team workers, individual thinkers, problem solvers and lovers of learning. They are also caring of others, curious and adaptable.
We have approximately 80 children in four different classes with mixed age groups. Each class has two trained teachers. Despite the fact that we are often described as a 'quiet oasis', we very much see ourselves as having the responsibility of preparing children in the best way possible for their futures after primary school. We are thus well connected to the outside world.
We very much care about helping each child 'develop to their maximum potential' as Maria Montessori said. We have a longstanding and committed staff who care about each individual child.
We take pride in our work and our school and really care about what we do. We believe in the importance of parent communication and working together in service of the child.
I hope you enjoy learning more about us through our website.
Micaela Kuh