Green School
Working together for a sustainable future.
The Children's House Primary is part of the Green Schools Initiative, which is Ireland's leading environmental management and award programme.
GREEN FLAG
We received our Green Flag in 2017. Our theme was litter and waste. We focussed on these two topics and encouraged a stronger sense of responsibility within the school for children, staff and families. We had a lot of fun!  Some of the things we did were:
We started to monitor waste within the school.
We started a 3 bin system.
We educated the school about litter.
We reduced the litter within the school.
We held a Green Action Day.
We attended a Green Picnic for schools that received Green Flags.
We created some Green mottos:
GO GREEN YOU KNOW WHAT I MEAN!
REDUCE! REUSE! RECYCLE!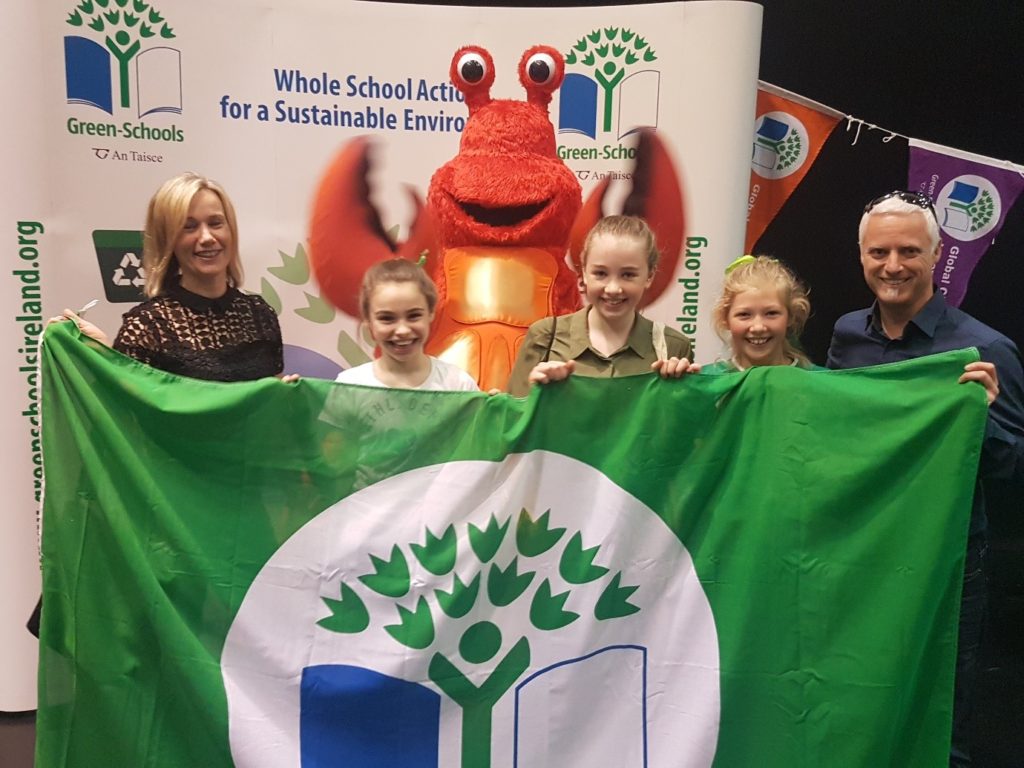 WATER FLAG
We are currently working towards our Water Flag and we will be doing the following in March to help achieve this:
Taking part in a 'Groundwater - Our Hidden Treasure'  poster competition.
On March 22nd, International Water Day, we will have education and games on this topic for the children.
On March 23rd, we will take part in Walk for Water at Glendalough together with other Green Schools.
On March 25th, we will hold a Bake Sale for the Ukraine (donating through the Red Cross) and a portion also going to the Alzheimer's Society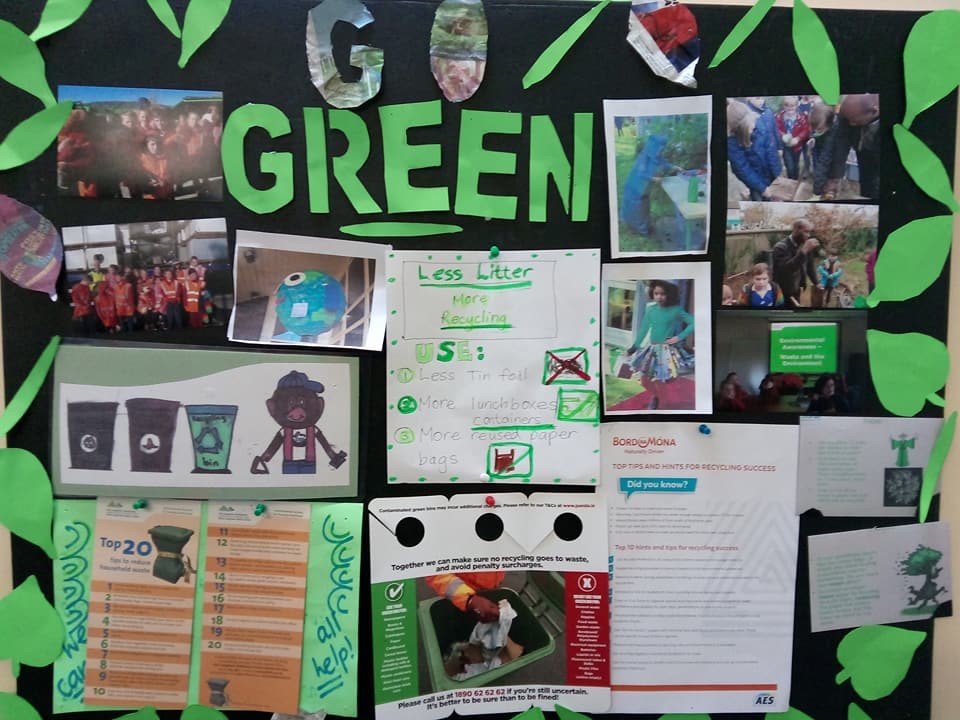 ENERGY FLAG
We were awarded our Energy Flag in May 2019. The Energy Flag looks at the steps which can be taken as a school to reduce energy consumption and raise awareness of climate change. Our action plan is to reduce energy consumption in the school by educating children, staff and families. So far we have:
been checking classroom temperatures daily.
 acquired an energy monitor.
started noting the use of electricity for lights and heating.
 learned about Global warming.
 created an educational Powerpoint presentation.
held an Energy Free Day and had an Energy Poster Competition leading up to it.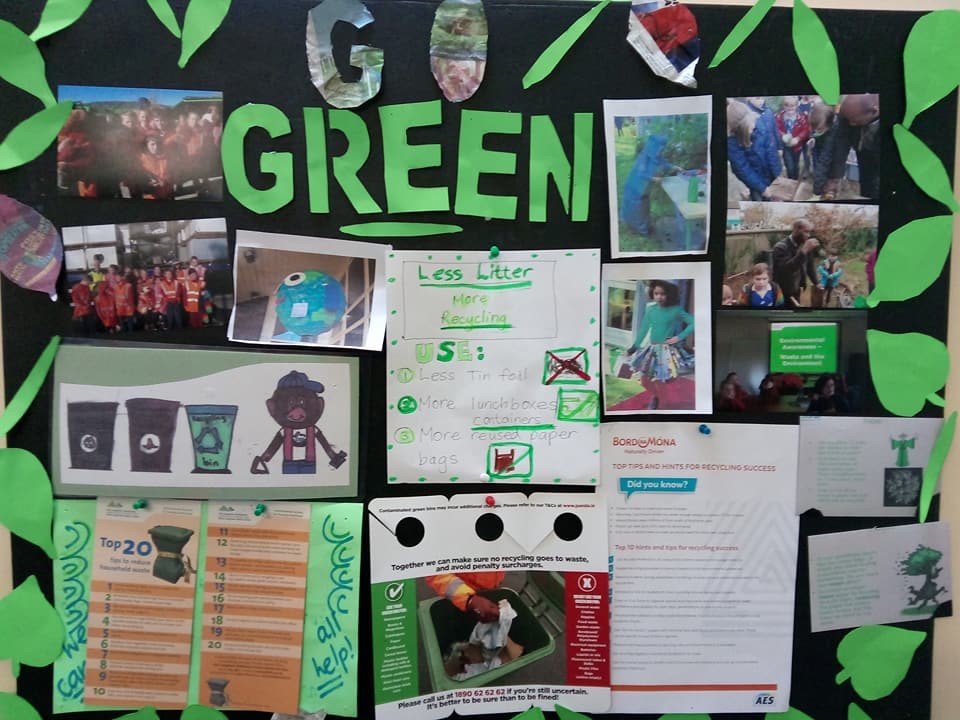 GREEN SCHOOL COMMITTEE
Our Green School Committee is made up of:
The whole school is involved and participates.