Primary 6-9
Montessori primary school is where the foundation built in pre-primary is allowed to flourish and grow. Primary children can be characterised by their questioning minds, their ability to abstract and imagine, their moral social orientation and their unlimited energy for research and exploration. Primary is a great period of expansion and growth.
Following their experience in the 3-6 Class the 6-9 Class children continue to use Montessori materials to help them develop their knowledge and academic skills. The materials help them abstract concepts.
Many pre-Primary 3-6 Class materials are used again but now become known as geometry, geography, biology, grammar, mathematics, language, history, science, art, music, drama, P.E. and foreign language. Primary children look for larger meanings, correspondences and classifications. They seek to attain order and synthesis in their mental environment. They move from the concrete through their own efforts and discovery, to the abstract, greatly expanding their knowledge.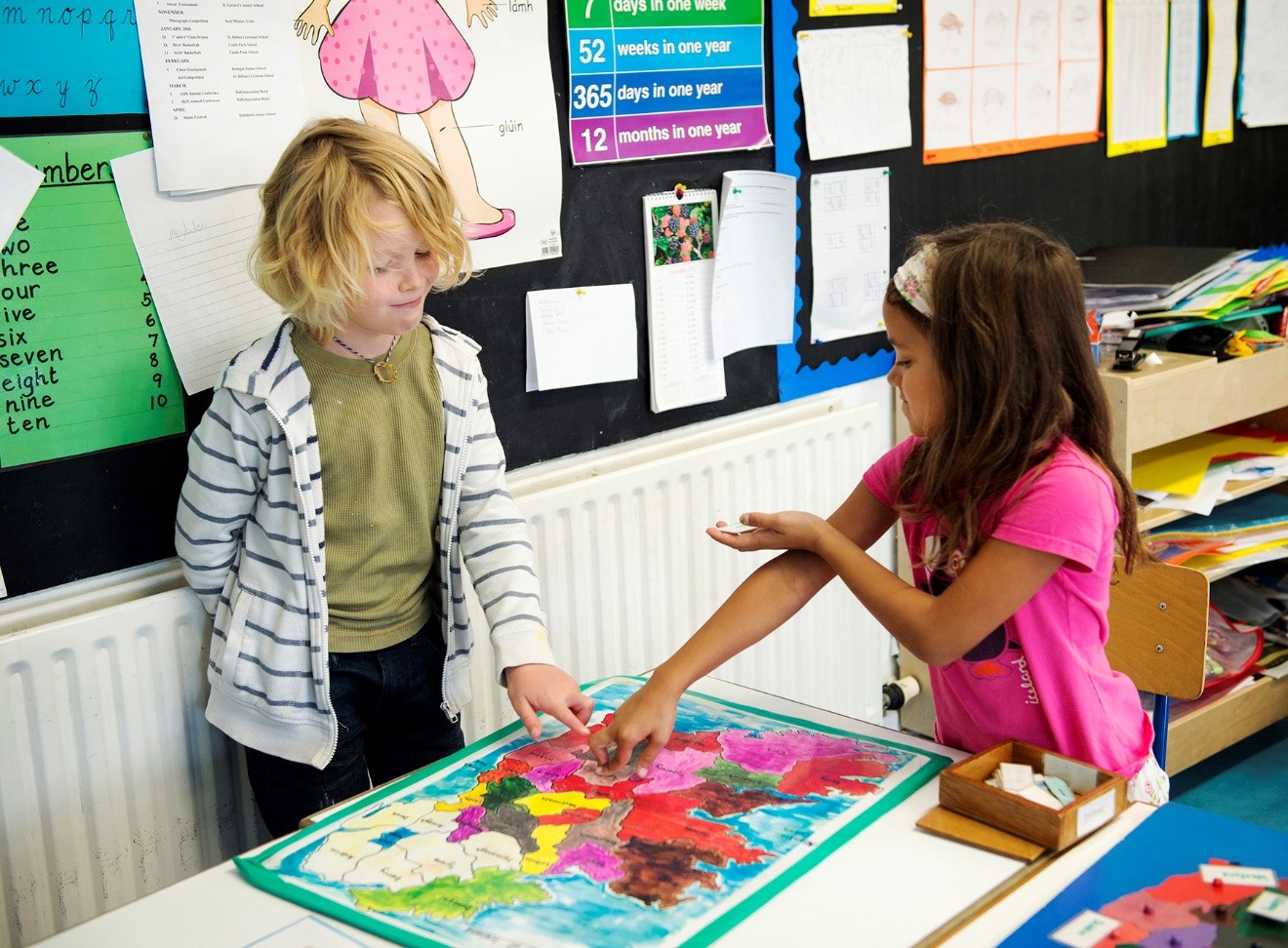 The Montessori Directress and the Montessori materials facilitate their learning. Montessori's holistic approach allows the child to develop naturally. Children build their own pattern of learning during primary school. As it is built on a strong foundation it will last them a lifetime.
At The Children's House Primary we ensure the children are well prepared for 'Life after Montessori' by making certain that they leave the school having covered all aspects of the Irish Primary School Curriculum. The children do yearly Micra and Sigma T testing which is the National Literacy and Numeracy benchmark. During the primary years it is again our focus that they learn through using the wonderfully designed Montessori materials and through this work the children reach abstraction.
The mixed age group of the class helps foster positive role modelling and supports all children in their journey towards independence.
Language
The children learn about written and spoken language including grammar from a functional point of view. They develop their writing and reading skills in a stimulating environment with age appropriate stimuli and materials.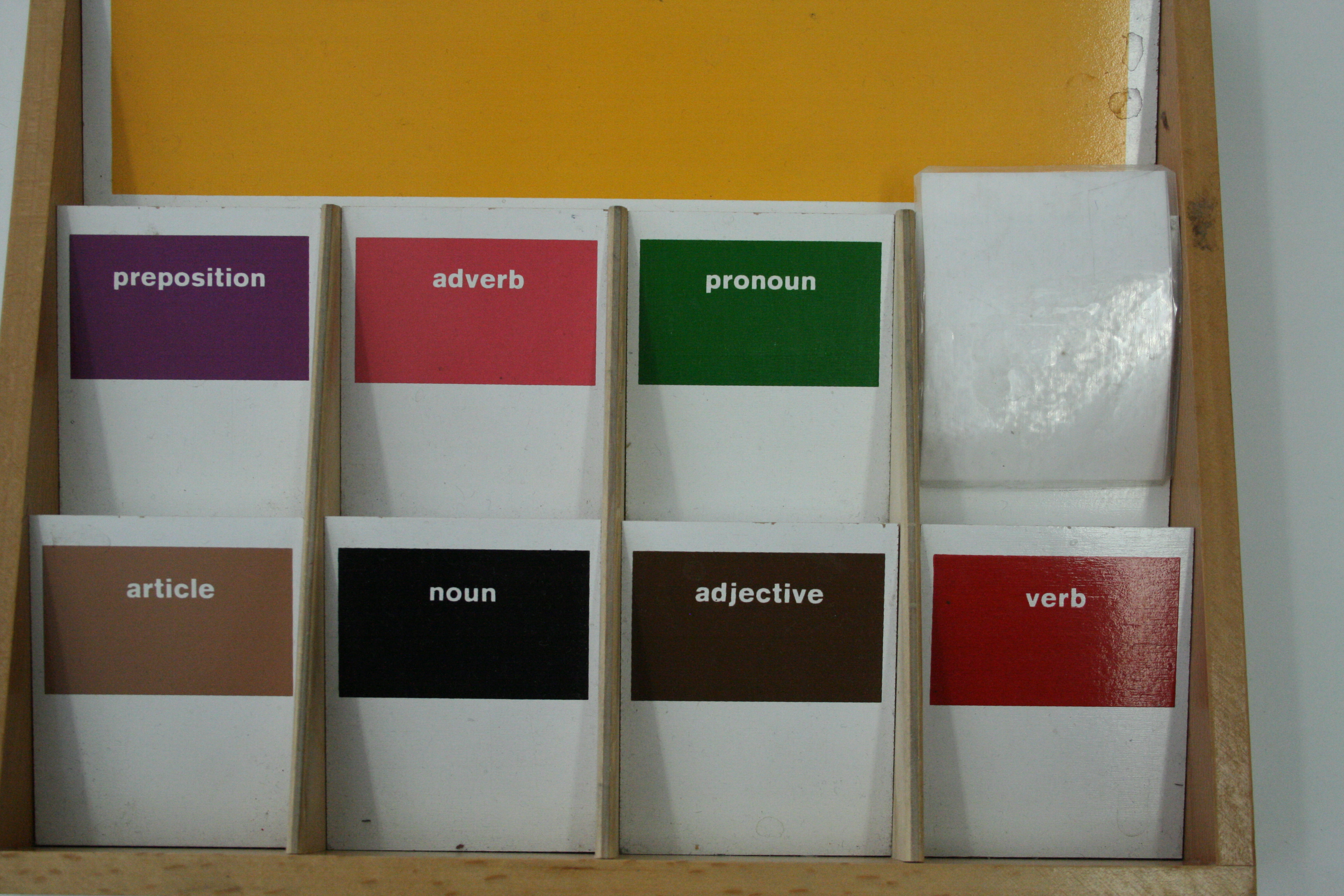 History/Prehistory
The children learn about our indebtedness towards the past and the importance of our role in the present and towards the future. The children are reminded through their work of the interconnectedness of humanity and all living things.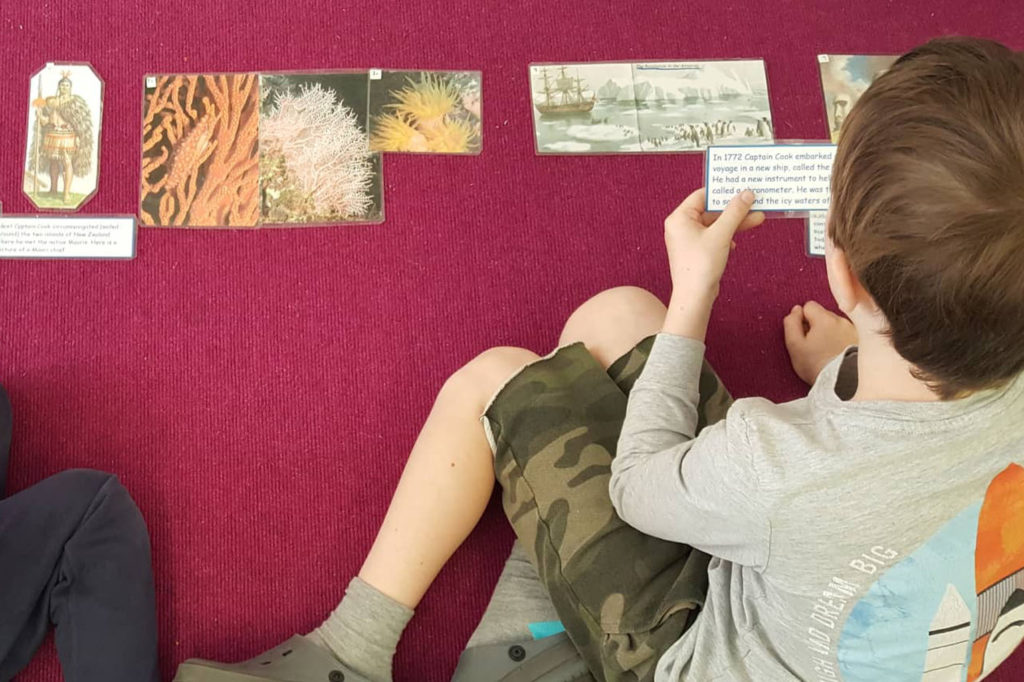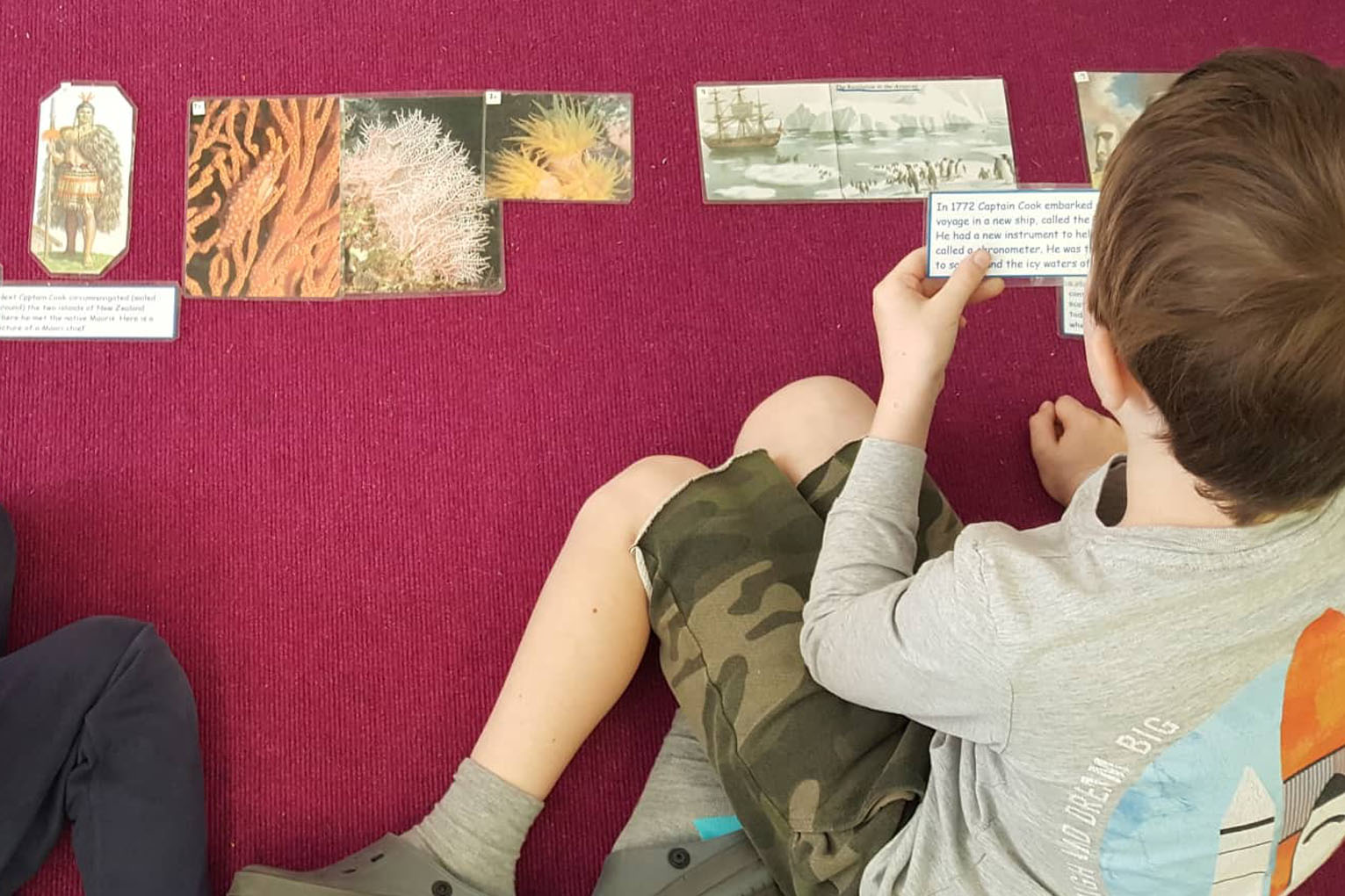 Geography
The children learn about physical, political and economic geography. This gives them an understanding of the interdependencies of the earth and life upon it. They learn from a global level and also from an Irish aspect.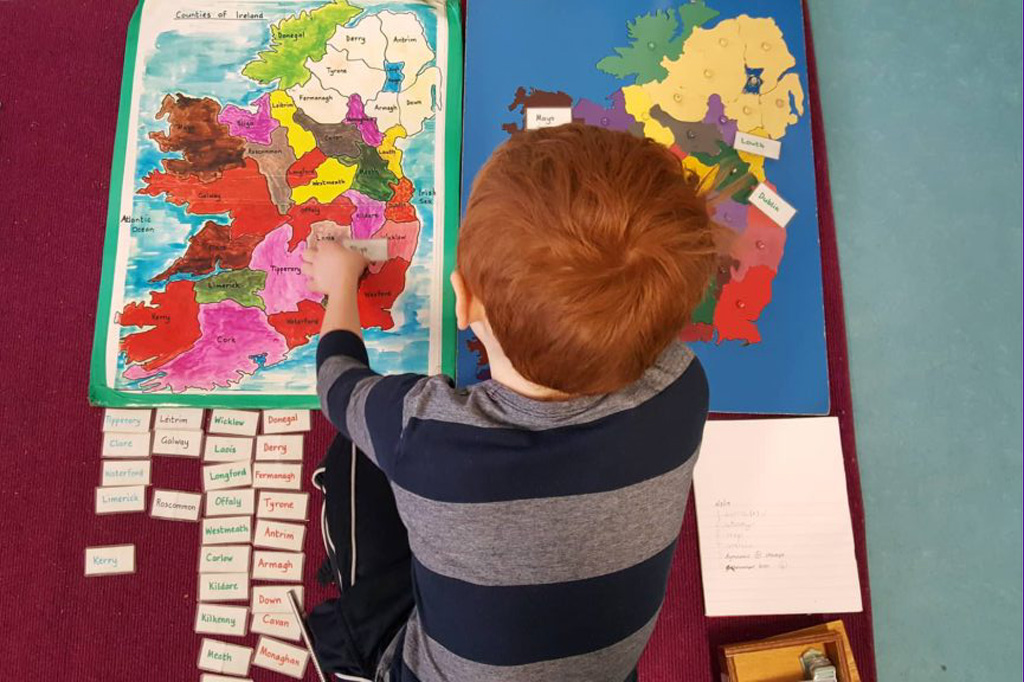 Physical and Biological Sciences
The children gain an understanding of the origins and development of the Universe. They also learn about humans' relationships to this development. They gain a deep understanding of animal and plant classifications and enjoy doing Science experiments to support the concepts they are learning.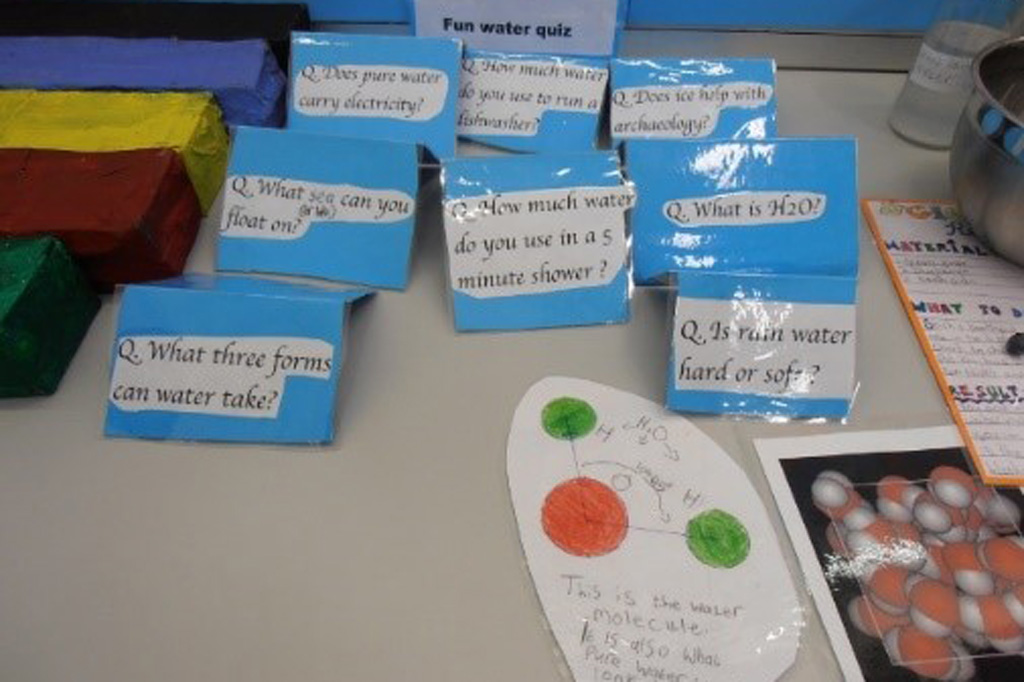 Art
The children learn History of Art and have opportunities to do Art activities using different mediums. They often do art activities which are interlinked with other curriculum areas. The children enjoy participating in the AIJS and Texaco competitions. They also like reinforcing their learning through visits to Art galleries.
Drama
Children learn by 'doing' in this regard whether its formal Drama classes or working on tenses of the verb. Concepts are often reinforced through dramatic representation. The children take part in three performances a year involving drama, singing and music. The older children can participate in nationwide quizes and debating.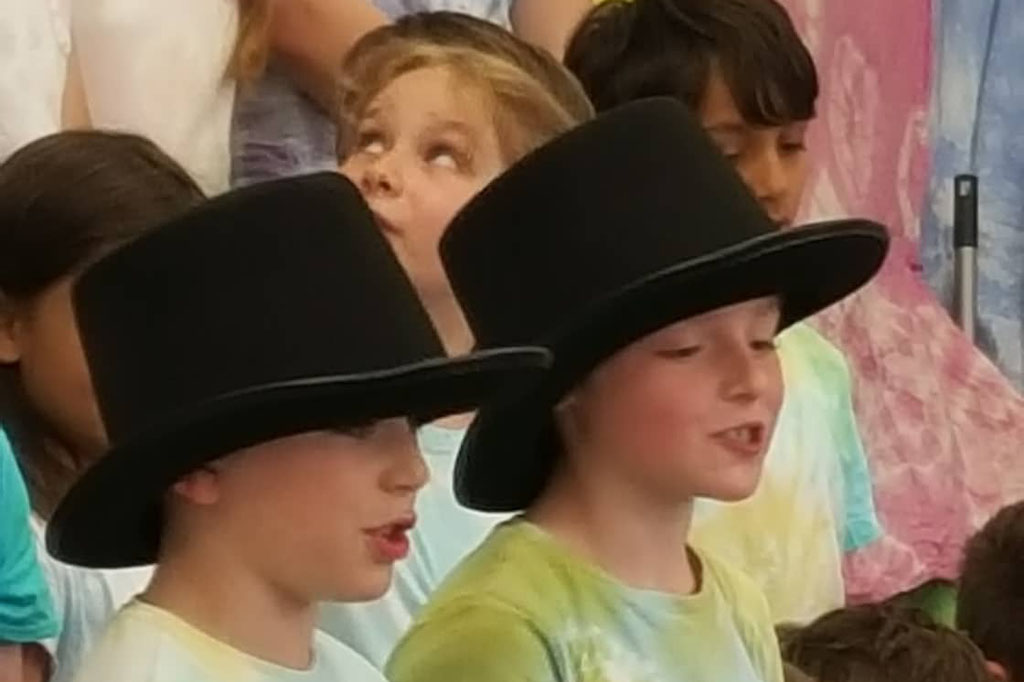 Religion
The ethos of the school is Catholic but all denominations are welcome and attend.  The children follow the 'Godly Play' and 'Catechesis of the Good Shepherd'. They are prepared for First Holy Communion and Confirmation in small groups if families wish. All children participate in moral formation.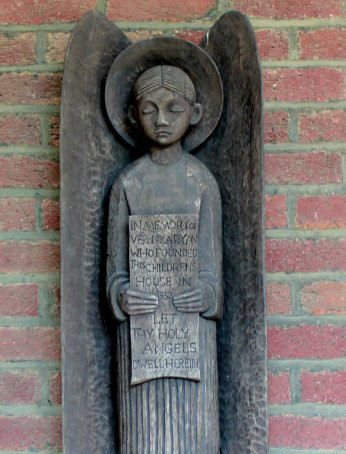 Music
Children are guided in singing activities and events with guitar and piano musical accompaniment. They prepare and put on concerts, plays and dance performances three times a year. They also learn about beat, melody and rhythm. They can learn tunes on the Montessori bells.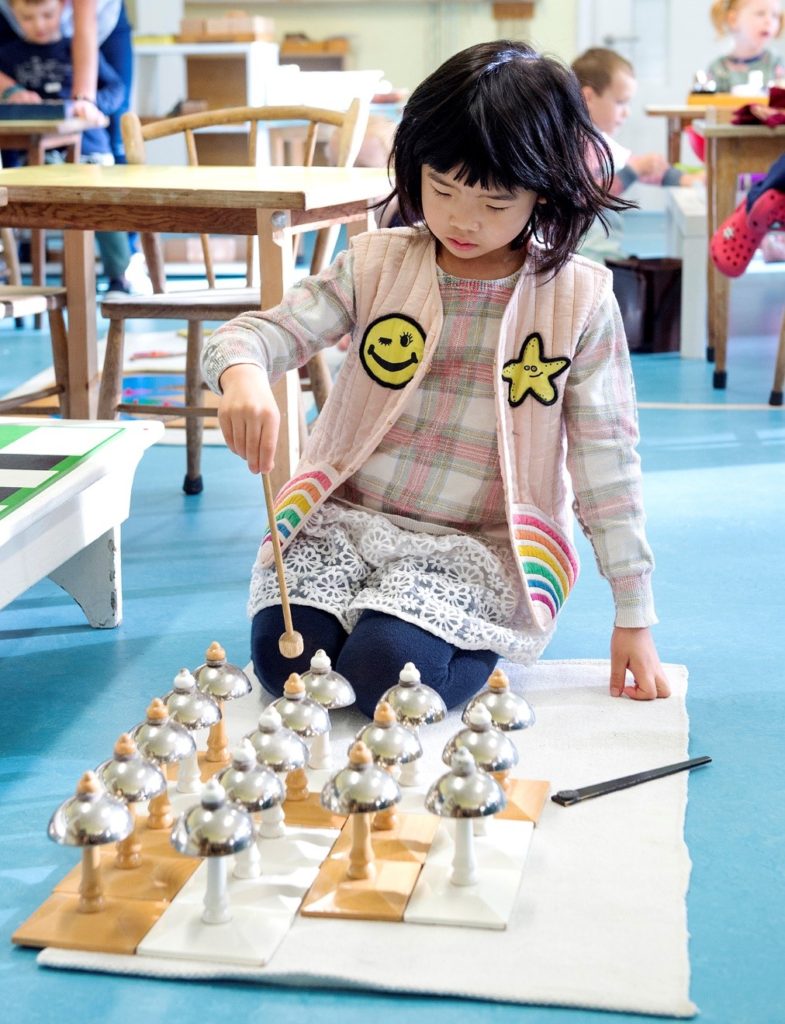 Physical Education
Ball and team skills are fostered through sports activities. The 3-6 children follow the 'Buntús Start Programme' once a week. The Senior Class do Basketball on Wednesdays and on Friday afternoons a formal physical activity class, such as, Karate, HipHop or Soccer.
See the Learning Environment.
Foreign Language and Irish
In the Pre-primary children learn greetings, oral language and songs in a variety of languages, with an emphasis on Irish, so as to attune their ear. Irish lessons start formally in the last year of the 3-6 Class programme and continue into Primary. The children learn the equivalent of the National School Curriculum. Their work is supported through the use of specially made didactic materials. In the Primary years they start to have formal Spanish classes. The children learn a lot of their English vocabulary by looking at the word derivatives (etymology) from Greek and Latin. This helps with their vocabulary relating to Biology, Geometry, Geography, etc.